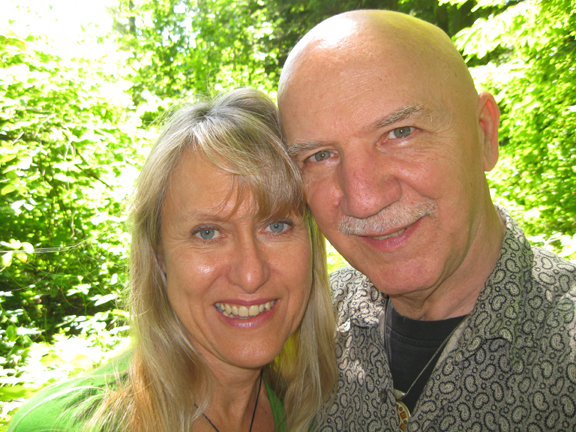 Michelle Sparks-Smith and Michael Sheehan

Michelle Sparks-Smith found her spiritual home in the Dances Of Universal Peace in 1999, when she was struck by the depth and peace achieved in these "body prayers through movement." Michelle has been leading dances since 2004, becoming a certified leader of the Dances in 2007. Sharing the deep inner joy that the Dances induce is a passion for her.

In addition to her 24-year career as an Occupational Therapy Assistant, working with young special needs children, Michelle offers families instruction in infant massage.

Michelle also tutors children as a Certified Handwriting Specialist in both printing and cursive writing.See www.hwtears.com for more information.

Michael Sheehan is an established leader of the Dances Of Universal Peace, with more than twenty years experience as a dancer, musician and leader. He began dancing at Keystone Church in Seattle in 1989. As Media Archivist for ONEness Project, Michael has edited, mastered, designed and produced a number of well-received dance CDs.

Michael is also a classically trained pianist and composer. His beautiful CD of original piano solos, Radiance, is available online at cdbaby.

A life-long metaphysician, and spiritual advisor for more than thirty years, Michael is available for tarot readings by appointment. For more information please visit: michaelsheehantarot.com.